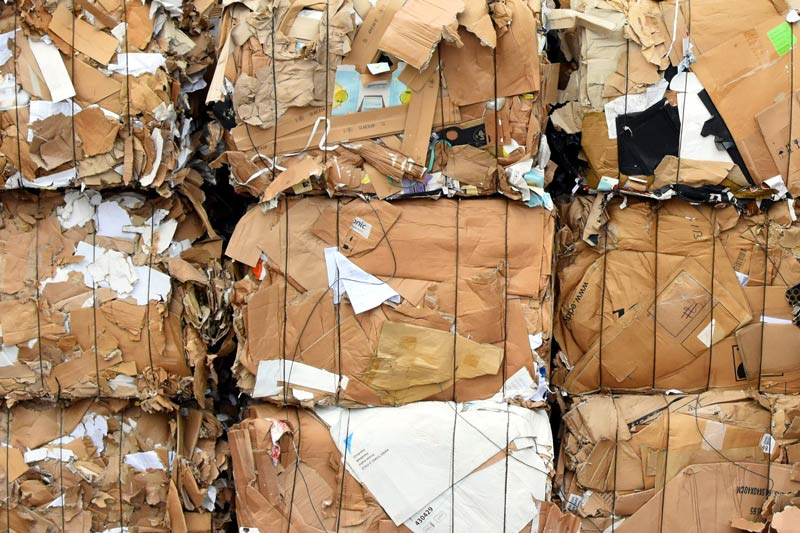 Cardboard Recycling Balers are Often Used at:
Grocery Stores

Big Box Stores

Shipping & Fulfillment Centers
Manufacturing Facilities

Hospitals

Loading Docks
How Do Industrial Balers Work?
1. Your employees fill the baler with the extra cardboard material your business generates.
2. Once the baler is full of loose material, with the push of a button, the material is compacted into a bale.
3. The bales of cardboard are stored neatly at your location until our service comes to pick them up.
4.  The truck takes away your cardboard and recycles it.
Cardboard balers have multiple uses for commercial and industrial needs. The bales can be made in assorted sizes up to 1,000 lb bales.
Please contact us by phone at 765-447-9000 or using the form below for sales and/or leasing options. We serve 12 counties in Indiana, including the Lafayette area and Tippecanoe County.
How can Trash Kans help me?
We'll help with a site inspection, equipment recommendation, baler sales or leasing, installation, service, scheduled pickup service and recycling.
Scheduled Bale Pickups
Weekly, biweekly, monthly service
On-Call Bale Pickups
Call us when you have enough bales for a pickup
Already have a baler and just need pickup?
Yes, we can do that too.
Questions to Ask When Considering a Commercial Baler
The Trash Kans staff is ready to walk you though these questions and provide you with safe and cost-effective solutions for your business.
• What volume of material do I expect each day?
• Should I lease or buy the baler?
• Where should I locate the baler at my business?
• How frequently should the material be picked up?
• How will I train my employees to use it?
Get Started with a Recycling Baler at Your Business

Let us know a little about your business and your waste or recycling needs.
Step 2:
Review Your Service Plan

Review the custom quote created for your needs. Then, talk it over with us.
Step 3:
Container Delivered and Service Begins

When you're ready, your baler is installed and service begins.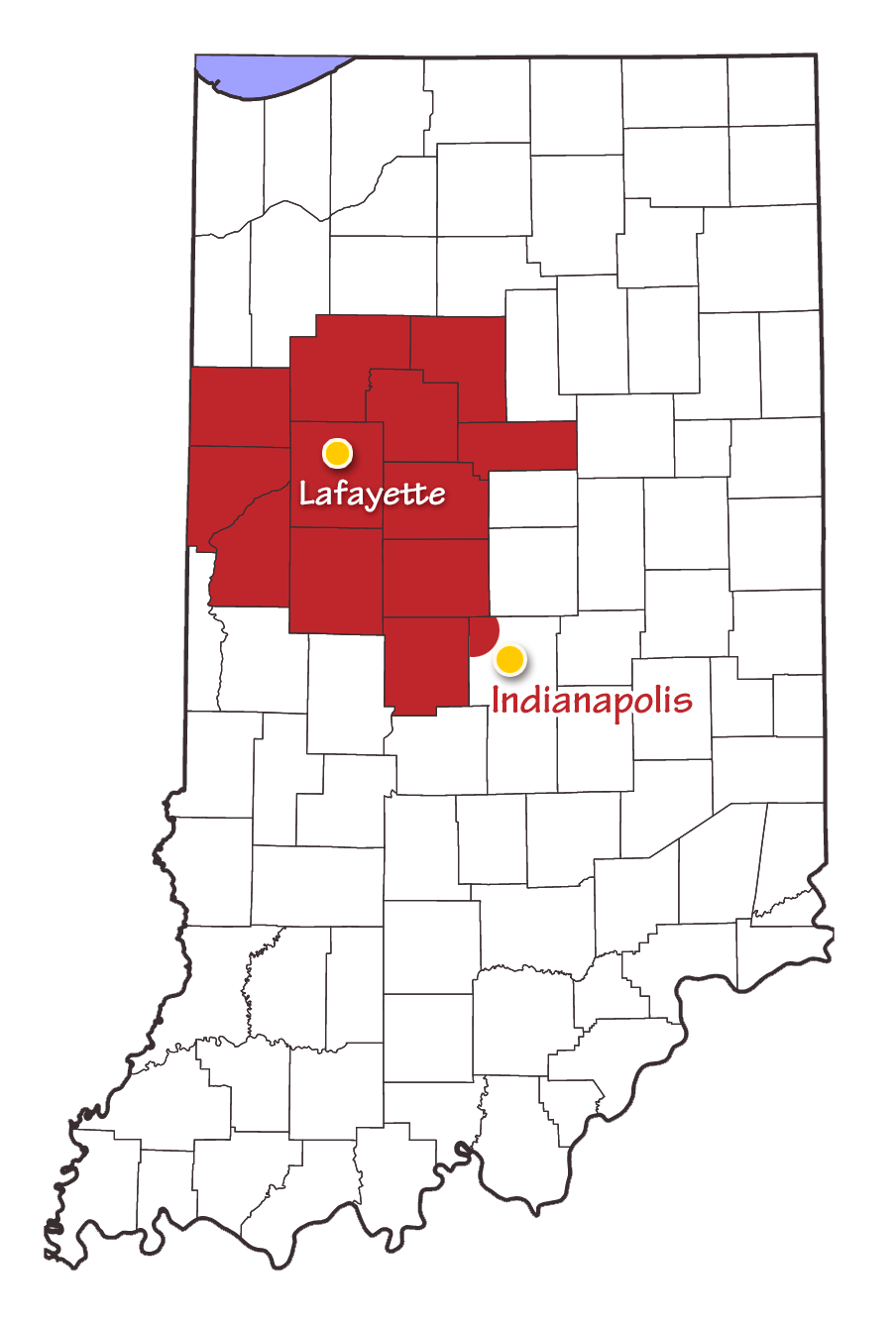 Commercial Baler Service Area
Trash Kans provides baler sales, pick up and service to 12 Northern and Central Indiana counties: Benton, Boone, Carroll, Cass, Clinton, Fountain, Hendricks, Howard, Montgomery, Tippecanoe, Warren and White. If you have a question regarding services in your area, please call us at 765-447-9000.